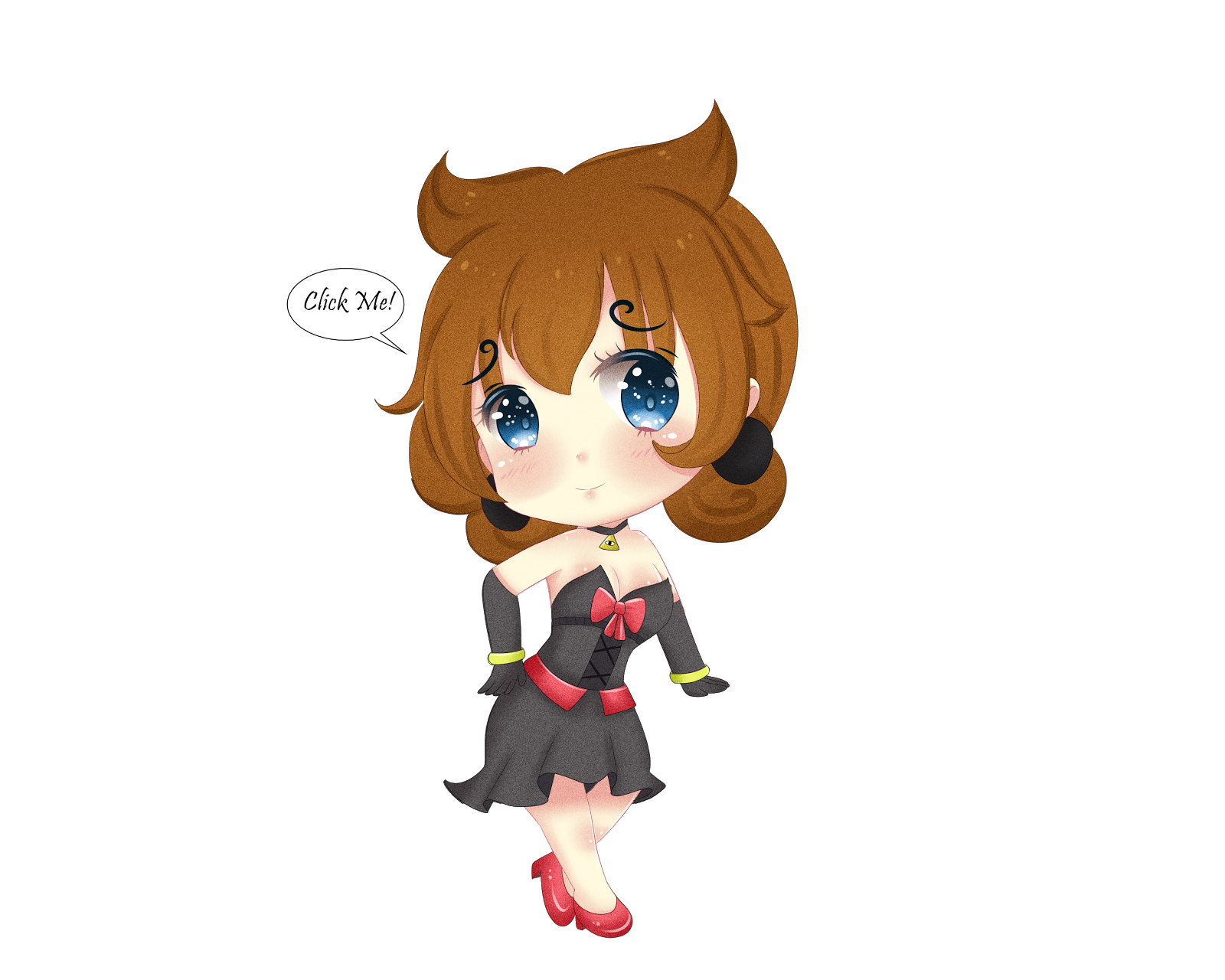 Hi, B.M here. I have been working on my Game Demo since 2014. And hopefully will be able to finish the project that I have put a lot of time and effort in trying to create. Will be sure to add the complete game to itch.io and the web when the game is complete. Game cost? Absolutely nothing! I wanted to make a game, and my dream came true but I'd rather play games, than try making them because they take up a lot of time, and sometimes they don't come to plan, but I was very happy with the remake of Torn Between.
♥ Itch.Io:
Just to note I also use Itch.Io to download and play games, so it's vice versa. Ichi is a really great website, I thank the person who gave me the link. It's just so advanced, and beautiful the way you can make the pages look for your game.
❤ Official Website ❤
♥ 31/07/2016:
Babysitting the Brat is the final game to feature Gigi and Lemon for 2016. ♥❤♥❤♥
♥ 12/01/2017:
There are plans for three more games. They will eventually be completed by mid-2017. This time I will take it slow and steady. One in which I will be putting a lot of time and effort into creating. No mistakes this time, you know with random typo and or grammar mistakes?
♥ 28/01/2017:

The Vintage Girl has been released and features an original story. Warning the characters are totally off their heads!!! Well one in particular.
Stingerz is a alternative follow up story to The Vintage Girl. And yes the story is crazy as hell! It's very short.
Storytime is my main major project for 2017. I worked really hard on creating it. The idea came together while actually trying to think of what I should do next? I really hated Pancake Surprise! so I wanted to make a more down to earth game based on real life.
♥ 27/09/2017:

My final game Torn Between featuring Gigi and Lemon. Featuring Rina Adachi. This game features full voice-over, mixed with dialogue. But it took long to create because I had to ensure the main game base had no errors before I distributed it. It was originally supposed to have been a fully musical idea, as based on the vintage vaudeville scene but it didn't come to plan, instead it's more of a girly game for girls, gossip, freedom of speech and all that .
♥ About Me:
I am a gamer & blogger, I love classic animation. I love Visual Novel type games. Stories, RPG, Anime, Manga, Japanese Games. I love everything, and love creating my original stories.
❤ My Tumblr ❤
♥ Links:

♥ https://gigiandlemon.wordpress.com/
♥ http://melontastic.blogspot.com/
♥ http://bettybooplover.tumblr.com/Information